Patio & Pool Deck Washing
From pool decks and patios to complete cage washing, we have a soft wash and pressure washing solutions for all your exterior clenaing needs.
If you're looking for brighter spaces or for help with seasonal outdoor clean-up, contact Above & Beyond Exterior Cleaning.
Our team is ready to help with your deck, fence, and patio clean-up projects and will give you a great space for enjoying any season. We offer great options for cleaning almost any surface including wood, cement, stone, metal, and much more. We use quality, safe cleaning solutions and our team uses techniques to protect the surrounding area to remove years of mold, mildew, algae, and other materials that can make your outdoors look and feel uninviting.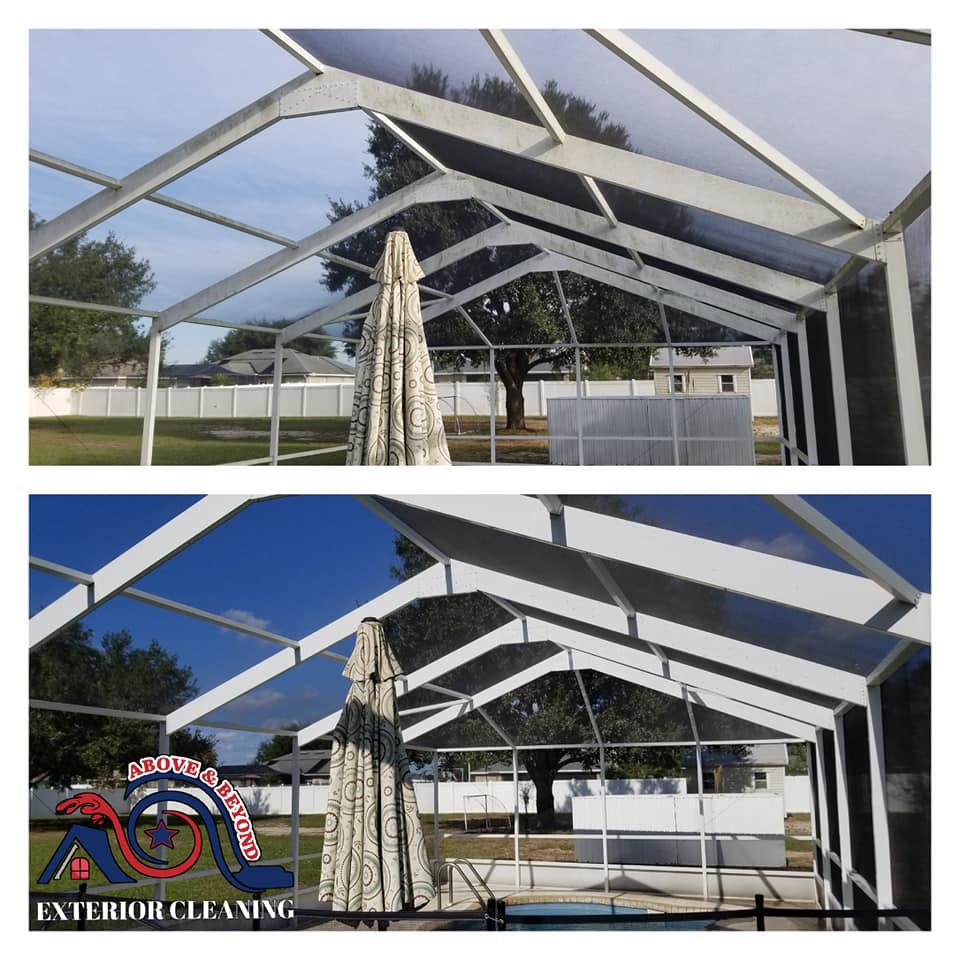 Tuesday
9:00 AM - 5:00 PM
Wednesday
9:00 AM - 5:00 PM
Thursday
9:00 AM - 5:00 PM
Saturday
9:00 AM - 5:00 PM